Green Day drops several f-bombs during NHL All-Star Game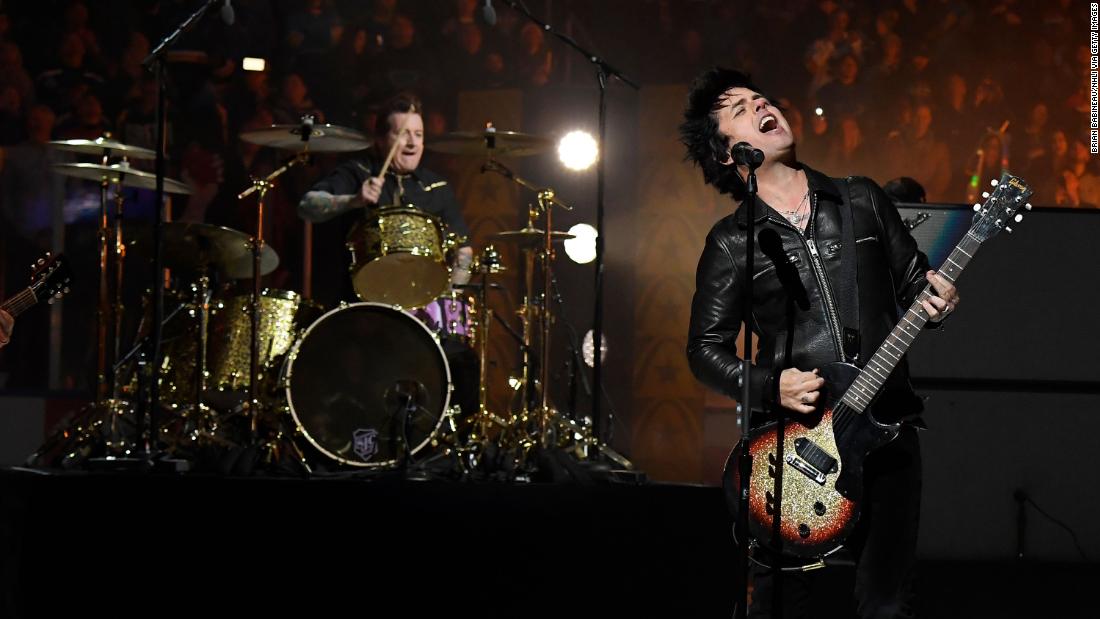 (CNN)Punk rock band Green Day yelled a few f-bombs during their performance at the NHL All-Star Game on Saturday night in St. Louis.
The first curse word came during their 1994 hit "Basket Case," when lead singer Billie Joe Armstrong yelled, "Get your f**king hands up in the air!"
Then during "American Idiot," Armstrong interjected with the line, "Let's go f**king crazy!" That song also includes a lyric with the other f-word, the anti-gay slur.
The lines were muted out by NBC's censors, but the curses did make it through on the
secondary audio feed
, according to former Deadspin video director Timothy Burke.
After the show, Green Day tweeted a cheeky response about all the attention.
"Anyone know why we're trending? We've been busy having a blast w the NHL in St. Louis all night," the band wrote.
And Green Day drummer Tré Cool tweeted a few more f-bombs for good measure.
Read more: https://www.cnn.com/2020/01/26/entertainment/green-day-nhl-all-star-trnd/index.html