Samsung Galaxy S9 and S9+ launched with first dual-aperture camera
Revamped all-screen design brings new AR emoji, stereo speakers, new 960fps slow-mo and potentially game-changing camera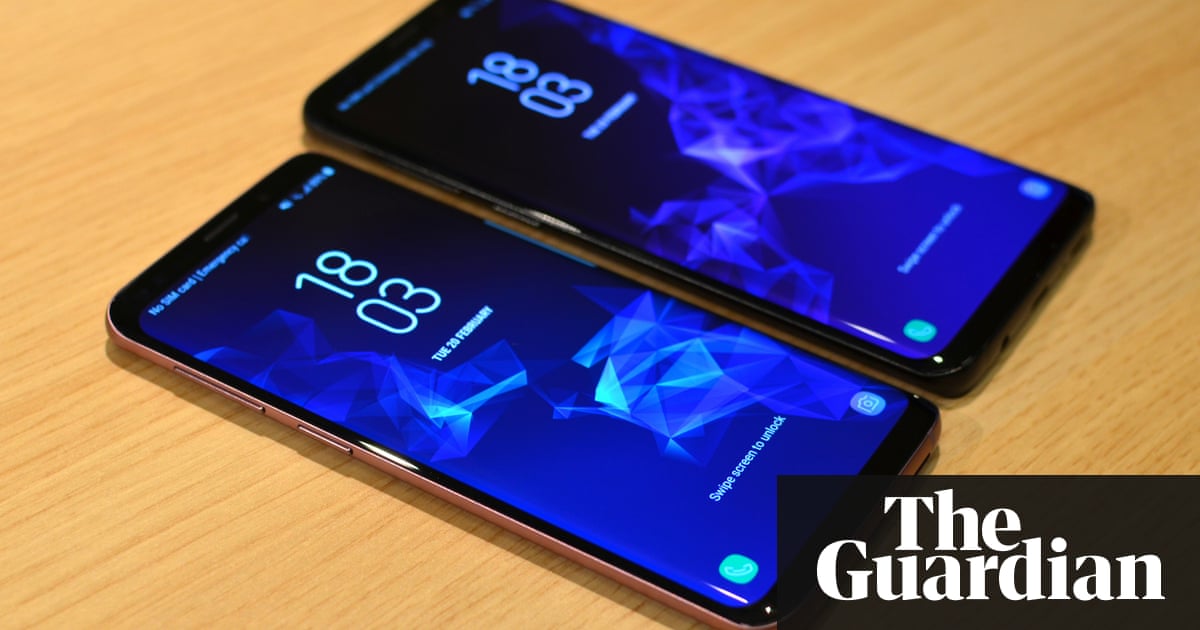 Samsung has launched its latest flagship smartphone, the Galaxy S9, with a familiar all-screen design but its re-invented camera system could be a game-changer.
Announced at the Mobile World Congress in Barcelona on Sunday, the new top-end Android device comes in two varieties, following in the footsteps of last years popular Galaxy S8 in both look and feel. They have glass front and back, metal frames, curved edges, are water resistant, have wireless charging and a headphone socket.
The Galaxy S9 will have a 5.8in screen, while the larger S9+ will have a 6.2in screen. Both 8.5mm thick smartphones have curved screens, thin bezels, stereo speakers and reduced top and bottom non-screen elements compared to last years models. This year the S9+ will come with more memory and storage compared to the smaller S9, and will also have a dual-camera system similar to that fitted to Samsungs larger Note 8, which includes a telephoto camera.
Read more: https://www.theguardian.com/technology/2018/feb/25/samsung-galaxy-s9-s9-launched-dual-aperture-camera